Clan Name: Dark Dragon Clan

Clan Village: LeafClan Symbol:
Clan Weapons:
Dragon Sword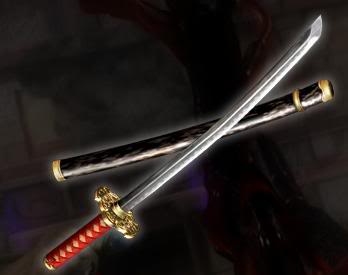 Requirements:
Have the Hayabusa Name
Kekke genkai:
Dragon Blood- As a result of the Dragon Blood within him from his clan, the user's base chakra level doubles for an instant, however, the user later learns to increase the effect of the Dragon energy to higher multiplications. Its similar to Senjutsu, but with still the transforming powers, by means in which case having dragon transformation attributes
Hiden Techniques:
None
Kekkei Genkai Jutsus:
[Kazu own jutsu that only he knows]
Dragon Fist:
is a fighting technique invented by
Kazu
. He is the only person ever able to successfully use it. , the Dragon fist is a technique that multiplies the user's
Chakra in a
"heart beat", enabling them to inflict serious damage to opponents who are considerably stronger than him, While in the state, the
Chakra user
aura's color becomes blood crimson
Kenjutsu

Ken Rendan
(Sword Barrage)
Rank: A
The user makes a sequence of slashes with their sword and finishes with a powerful final slash doing liberal damage to the enemy.
Saber Technique
Rank: - A
Element: Chakra
Description: the user channels their
chakra
through his sword. This extends the reach and the cutting edge of the blade, and also allows the user to fire crescents of energy whenever the blade is swung
History:
He bears the name 'Hayabusa' when he was born the Elite Hayabusa School. He is the grandson of Genfu Hayabusa his ancestor and a member of his father's clan called the Hayabusa Ninja Clan with his mother Hikari Hayabusa, is the most famous and most powerful clan of the Leaf. They have the rare and very famous Sharingan advanced bloodline ability. They are know throughout the world for their power. A terrible tragedy has overcome this clan. A powerful rouge akatsuki ,single handedly wiped out the entire clan. He left only one survivor: Kazu. Kazu was left alone. Now he lives only to take revenge on the akatsuki
Not to mention the fact that they have Dragon blood which they truly are natural born ninjas/killers.