Name:
Haiden Tamekaze
Nickname:
The Grass's Deadly Blade, Gray, Aiden
Age:
26
Gender:
Male
Rank:
ANBU Captain/Medical Nin
Village:
The Village Hidden in the Grass
Elements:
Earth, Water, Wind
Special Traits:
Expert tracker, Heightened Smell and Sight(Able to pick up small details normal ninja would over look), Haiden is Also a weapons master, able to master any weapon he uses in a short time
Personality:
Haiden has a cheerful personality loving to crack jokes at his friends and the potential prank every now and again, even being so kind hearted Haiden is rather ruthless and lacks mercy on the battle field or on missions taking everything to a serious extent also. He also has a major attachment to his village and comrades swearing to protect both and also has a distaste for war
Appearance:
Haiden usually wears a camouflage like attire and wears a face protector (Like yamato and the 2nd hokage)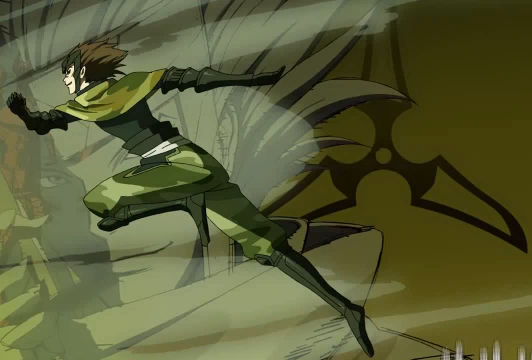 Bio:
Haiden was born in the land of Fire during a great ninja war however due to the war's rising chaos and destruction his family Fled to the land of grass and made the village Hidden in the Grass their new home, Haiden, being a young child grew a sort of anger at war and the trouble it caused and joined the Ninja academy in the Grass village with his Parents permission, Haiden worked as hard as he could training and making sure he would never fall back on his studies promising to himself that he would be an ideal ninja someday.
Haiden Graduated from the Ninja academy at the age of 13 after failing the graduation exam he had been forced to repeat the year again thus graduation at 13 instead of the usual age 12. Haiden always hated the fact that he had to repeat in order to become a ninja, it was quite embarrassing all that hard work just to fail, but it didn't get him down, Finally the grass village entered a ninja war with an enemy village, disallowing the village's genin to attend Chuunin exams as all shinobi were needed due to the village's small size and lack of ninja during the time. Haiden was sent along with his squad to a high B-class mission, where His team was totally annihilated, a battle had erupted between Haiden's Squad and two jounin enemy ninja, his Sensie was not able to protect the team fully being killed protecting them but fatally wounded one of the enemy and killed the other in the process, even with this sacrifice the wounded ninja enraged killed two of Haiden's team mates and was moving unto Haiden when out of no where the Grass Leader appeared saving him before it was too late. He actually managed to escape death and changed his Goal in life form being the greatest ninja alive, to protecting his village and comrades.
Haiden pleaded with the Grass leader to train him and eventually the leader took him under his wing and became Master, with this special Training Haiden was promoted to the rank of Chuunin after the chuunin exams and would then move unto being a full fledged Jounin, an elite ninja of the village, and by the time he became 19 years old Haiden joined the ANBU black ops corps and was swiftly promoted to ANBU captain and has been acting as such ever since