Elements:
Main: Raiton(meaning lightning)
Subs: Suiton(meaning water)
Kekkei Genkai:
Raidengan(Thunder & Lightning Eye) is a Dōjutsu Kekkei Genkai, which appears in the members of the Denkou clan. It is only first unlocked under some stressful, emotional or Training condition after which the Raidengan may be used freely. The Raidengan has four stages the first is considered the awakening stage while the second the Mature stage. As the Raidengan evolves, the user gains heightened abilities. The levels up from the Mature stage is the Arashi Raidengan (Storm's Thunder & Lightning eye), which is gained by means other than training, and the Mashin Raidengan (Devil's Thunder&Lightning eye) which is forbidden among clan members, both of which are Special eyes and not evolutions. The Only level Above the Mashin and Arashi Raidengan is the Joukai Raidengan(Heaven's Thunder&lightning Eye), the Highest level of the Raidengan which is gained by fusing the Mashin and Arashi Raidengan in a user. The eyes drain little if no chakra at all the Mashin and Arashi use more chakra but nothing significant, the Joukai Raidengan uses a significant amount of chakra.
The eye stages I have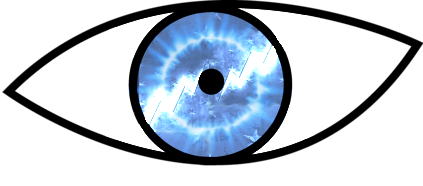 1st Stage Awakening Raidengan: The first stage like most Doujutsu allows the user to see chakra flow, able to see if someone is under genjutsu. This stage also allows the user to see almost anything at any speed they desire meaning that fast moving objects or people can be seen moving in slow motion allowing them to react faster, It also allows a user a clear insight into Lightning release enabling them to copy D-C rank Lightning Jutsu with no problem but cannot copy anything above that.
Summonings:
Type: Panther
Name: Wyvar
Age: 2 months
Fur Color: Jet Black
Eye Color: Emerald
Height (Front paw to shoulder): 10 inches
Length (Nose to tail): 18 inches
Weapons
Spoiler:
Raiton Based Techniques
Spoiler:
Suiton Based Techniques
Spoiler: